She now holds a little over 5 quarts of oil.
Maybe a little more when she fires up and gets fully lubed.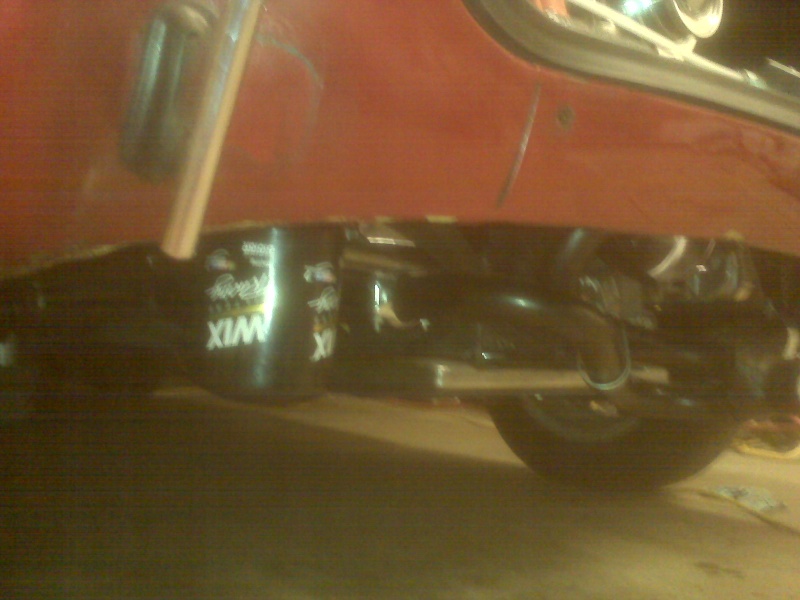 And I was particular with the placement of the oil filter to maximize airflow around it so she should cool down nicely. That is the hope anyway.
All the electrical is done in the engine compartment. Re-wired most of it. I moved the starter relay to the firewall behind the back seat instead of dangling from the heater tube hanger under the car.
Turned her over without the spark plugs to get the oil flowing into the motor before lift off. After oil came out the pressure sensor port I installed a new set of hot NGK plugs.
If I am succesful and she doesn't blow oil all over the place, I am going to spring for one of them thar fancy coils and a CDI. I plan on mounting both of those behind the firewall as well with one of those fancy coil wire through the firewall jobs.
I need to figure out where/how to run three new wires from the engine compartment up to the dash for some additional gauges.
I have the left carb on and still need to mount the right along with the pully and I think she is good to go.
Both of my battery cable clamps are too big to clamp nicely on the battery posts. It is a smaller type battery so I am not sure if they make an adapter or something for that.
But I am getting there.